Sometimes it's hard to get started using a tool, some people call it white page syndrome, in KDevelop we had the gray page syndrome: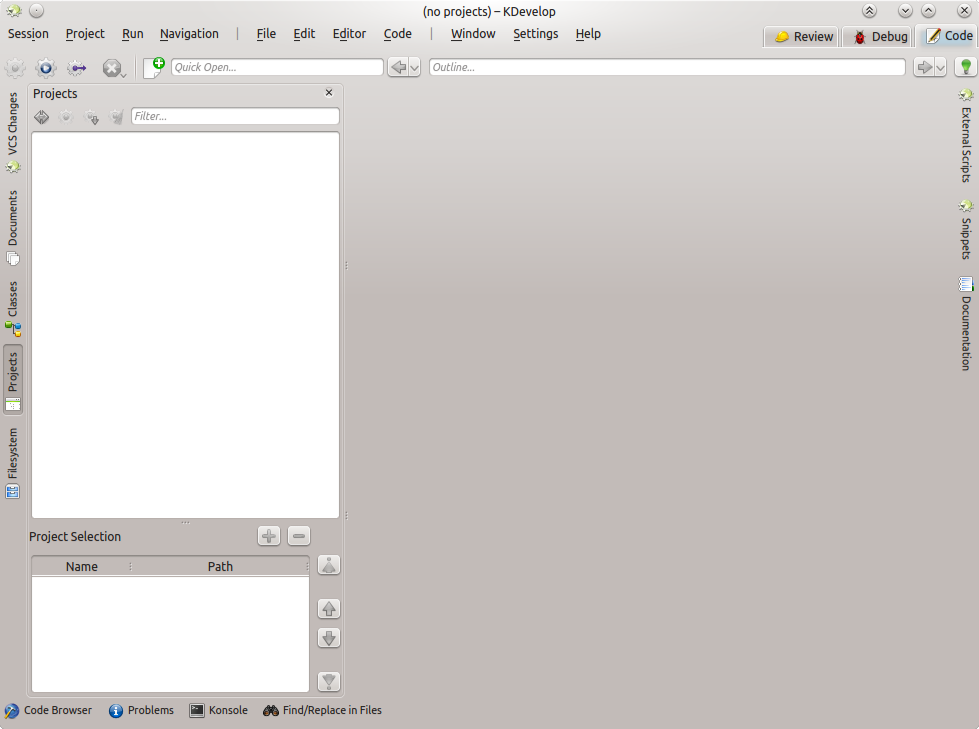 I guess you see what I mean.
To solve this problem we discussed many times about creating some way to Kickstart a KDevelop session properly, this is what I came up with. It's nothing very different from what others do, but it's ours, so that makes it immensely awesome. I guess you'll understand about it easy by putting a video, looking forward to your feedback!