Porting KDE Telepathy to Qt 5 and Plasma 5
I started working on that port back in the last KDE Telepathy sprint in Barcelona last April. Back then, I started to work on it because I have been doing heavy usage of the KTp plasmoids back when using the KDE 4 Plasma series and I didn't want to live without them. Back then, I only ported the minimum parts of ktp-common-internals so it would work with KF5, as well as the plasmoids. It was quite some work, but definitely worth it since I've been using them ever since, and it's worked wonderfully.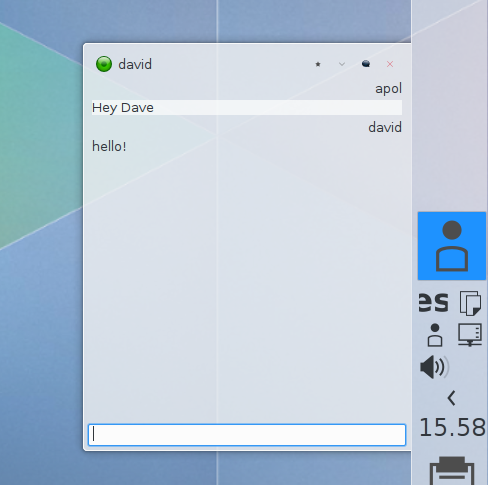 Last week I started working on those ports again, this time trying to start get all of them ready for end-users, first step being starting to port the rest of modules. It's worth mentioning how good the response has been, given that many people chipped in and gave some modules a go. It's a bit weird to do this kind of porting in KTp, because there's tons of little repositories to port rather than a big one, but I guess it's kind of part of it's beauty anyway… 😉
KPeople as a KDE Framework
KPeople is a Framework for fetching contacts from different sources (Telepathy, Akonadi, Facebook, etc) and unifying them into a same model,
An important part of making sure all of KTp works is ensuring that its dependencies are up to speed and this time the one I'd like to bring some light to is KPeople. The port is ready really, only depending on having some of its own dependencies from kdepimlibs in a releasable state, but it's also quite in shape too. It's a framework I'd really like to see shining in the next months.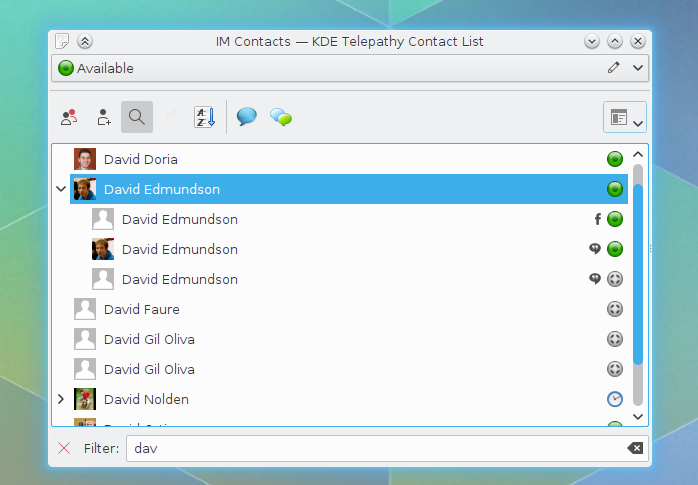 Furthermore, I finally managed to find some time and get the automatic contact merging back on. This I started more than a year back and then Franck Arrecot worked to make some GUI interface for it, I think it's quite interesting. Take a look into it if you think it's interesting. 🙂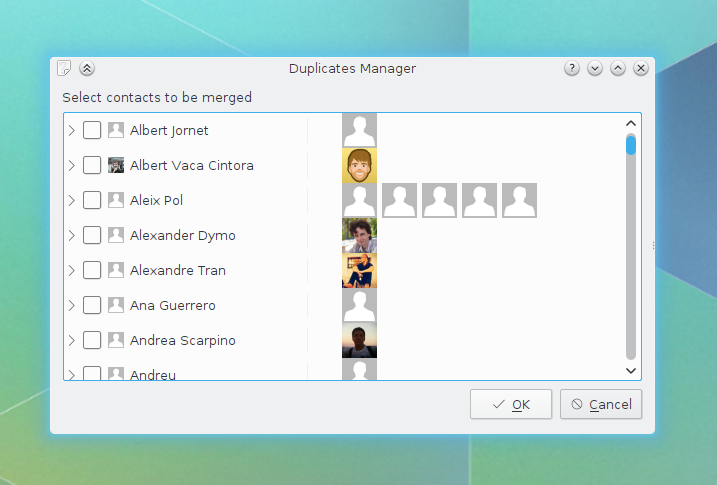 We need you!
Last but not least, there's still lots to be done. I'd like to aim for a nice and clean release of KTp by the end of the year, ready to be shipped with Plasma 5.3 and the applications, if the maintainers allow so.
So if you'd like to help, you can take a look at this Kanban board we created and take the tasks you'd like.