Few weeks ago I attended QtCon Brasil, an event organised by Brazilian members in the KDE Community who wanted to have an outreach event to the local technology community about Qt and beyond. It was great.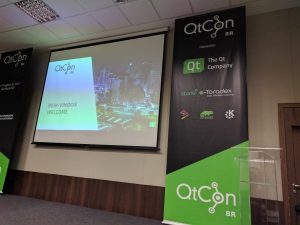 It's always refreshing to get out of your own circles to meet new people and hear what they are up to. For me, it was more notable than ever! Different culture, different people, different backgrounds, different hemisphere!
We had a variety of presentations. From the mandatory KDE Frameworks talk by Filipe: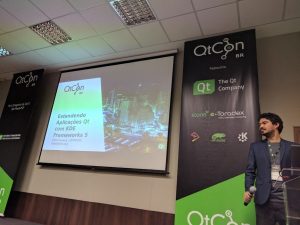 Some PyQt experience by Eliakin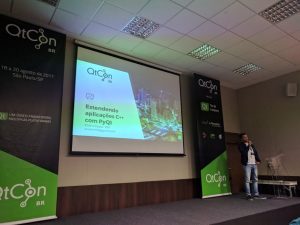 And a lot more, although I didn't understand everything, given my limited knowledge of the language consists of mapping it to Spanish or Catalan.
We got to hear about many projects in the region doing really cool stuff with Qt. From drug research and development to Point of Sale devices.
Us in the Free Software world, we are not always exposed to a good deal of development happening right before us, with the same technologies. It is fundamental to keep having such events where we learn how people create software, even if it's on close environments.
Myself, I got to present Kirigami. It's a very important project for KDE and I was happy to introduce it to the audience. My impression is that the presentation was well received, I believe that such wider community sees the value in convergence and portability like we do. Starting to deliver applications useful in a variety of scenarios will bring new light to how we use our computing systems.
Here you can find my slides and the examples I used.