As some of you will know, these days the KDevelop team is staying in Switzerland with a bunch of KDE developers where we're having some sprints, for me it's KDevelop sprint mostly although I've had very different and interesting conversations for the days here.
We've just got asked to tell what we're working on. I prefered to keep it for myself so that you get surprised the next time you see it (keep in mind that a surprise can be either good or bad :)). Well anyway, here it goes:
– KDevelop Dashboard
This one actually comes from last summer, my GSoC contained the effort to create a Plasma-based Dashboard for KDevelop. Right now I decide to make some simplifications on what I came up with and now we have some place to start creating what we want this KDevelop Dashboard to be, probably after this week another post will come with what we've come up with. Here it comes the ¿pretty? picture: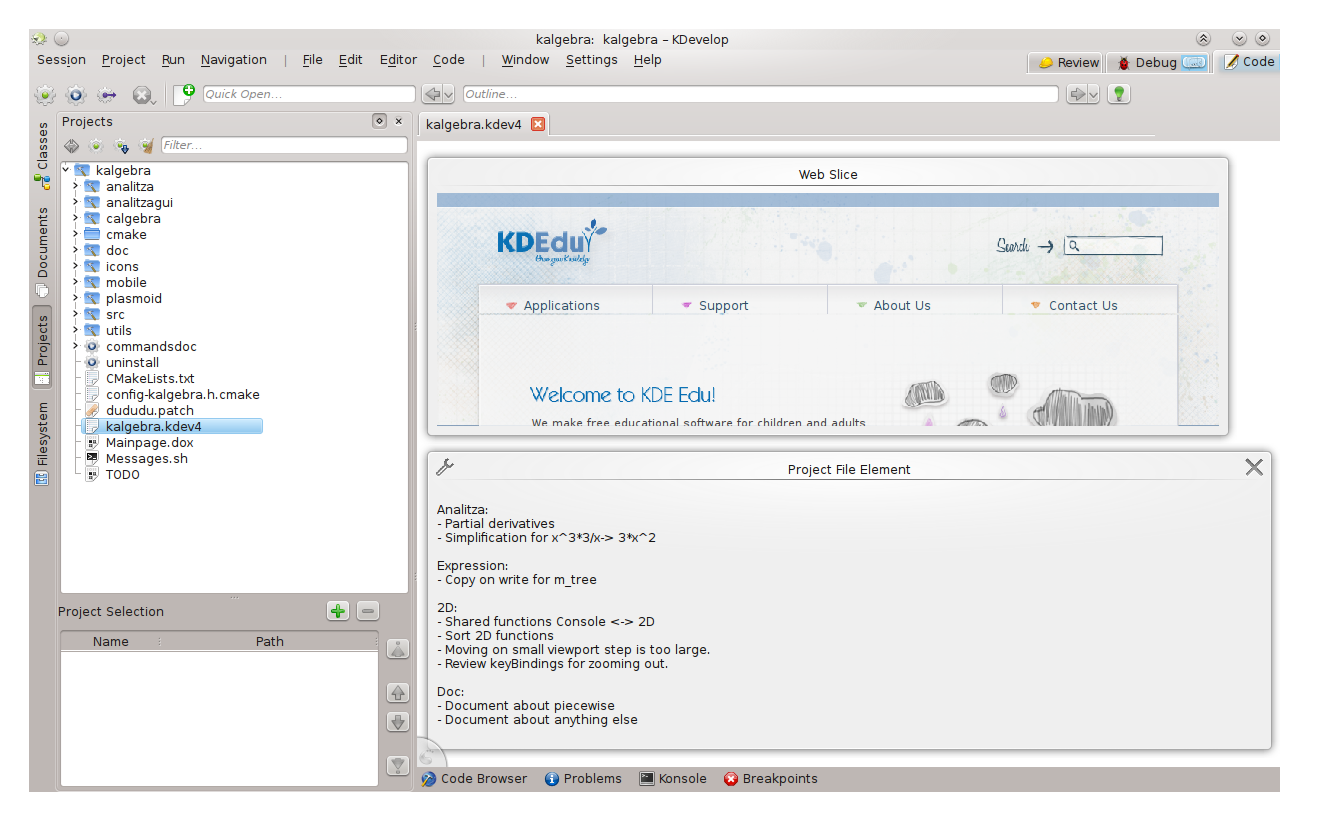 – VCS Project Integration
Those who have talked with me about KDevelop lately will know that I had this in mind for a while and that I think that here KDevelop can really make a difference when it comes to properly adapt to the user workflow. The idea is to have coding-time information about what's the changes in our project. For now we have this screenshot, more will come later in the future :).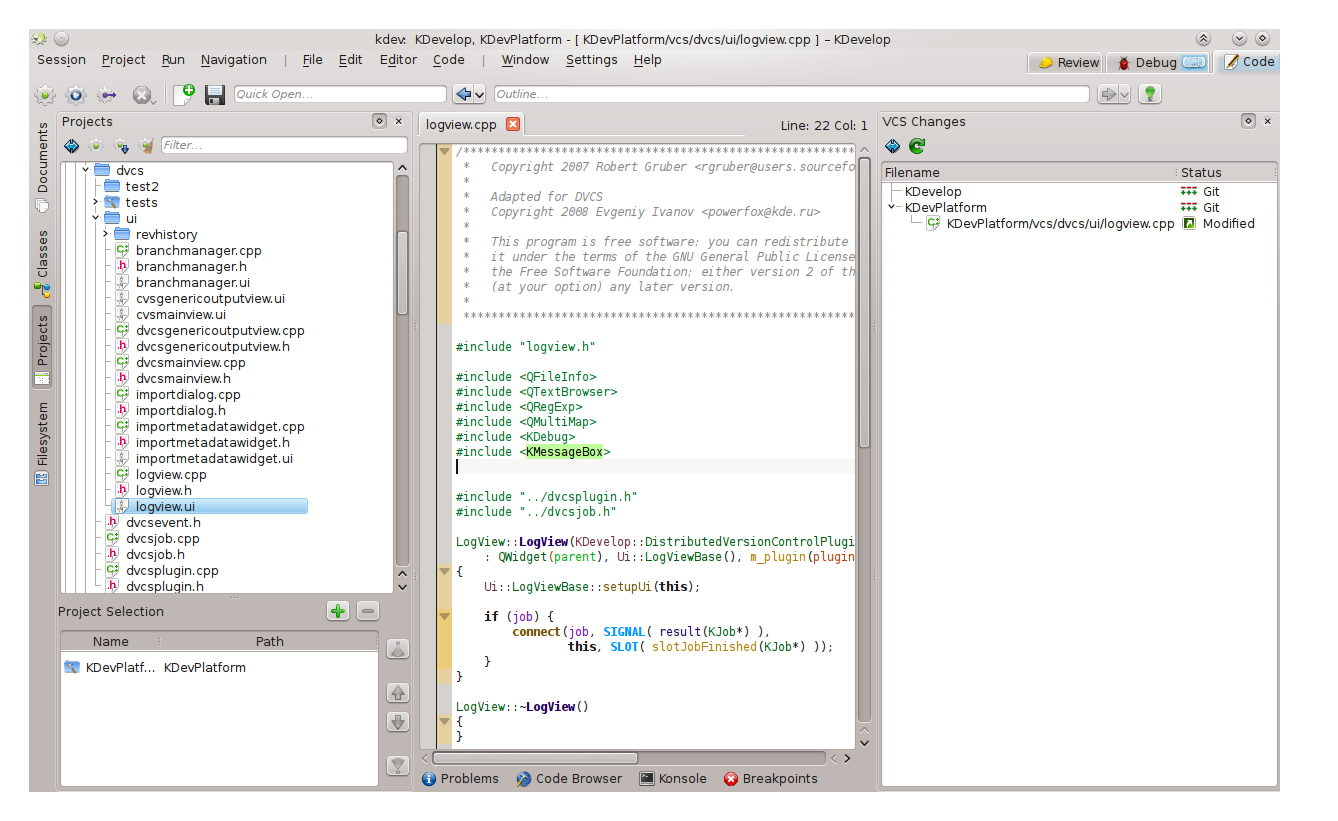 Oh, and last but not least, remember all this is in our public repositories, if you're interested in it, just try it and talk to me if you want to help!